Unique Tulsa Restaurants: The Best BBQ, Mexican & Eclectic Eats
The foodie field and storage scene don't have a ton in common, but with 19 Tulsa area storage facilities in the SecurCare family, this thriving city is home to our biggest market. We know Tulsa and love food, so take our word for it. From BBQ and burgers to Mexican and Mediterranean, here are our picks for the most delicious and unique Tulsa restaurants.
Eclectic and Unique Tulsa Restaurants
Oil and gas décor at The Spudder
The Wild Fork
1820 Utica Sq

The Wild Fork cooks up delectable dishes for all three meals, including salmon frittatas, sweet corn fritters and ribeye. With live music every week, as well as an in-house art gallery, this local spot is sure to please palates and art advocates.


The Spudder
6536 E 50th St

This gastropub is filled with more than food—memorabilia from the oil and gas industry don the dining room walls. Try to resist the buttery rolls, baked potatoes and signature steaks.


White Lion Pub
6929 S Canton Ave

You don't have to go overseas to enjoy authentic British fare. Save yourself a flight and head to the White Lion in the Jenks neighborhood. Favorites include the Fish & Chips and the Me Mum's.
Best BBQ Restaurants in Tulsa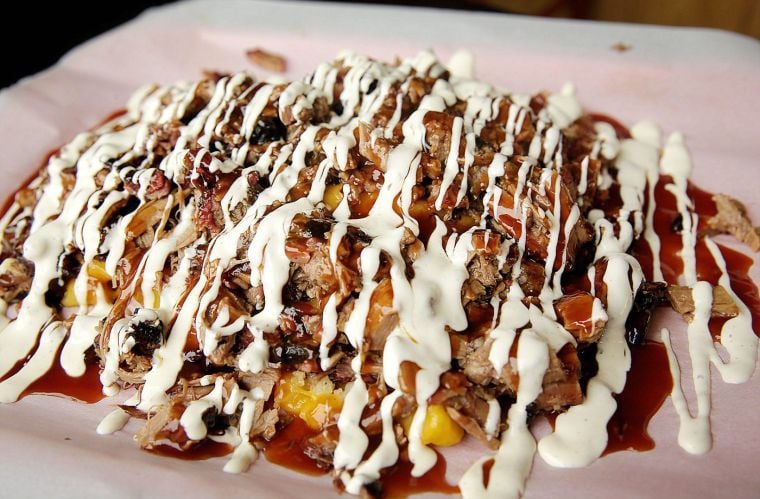 Food from Leon's Smoke Shack
Burn Co. Barbeque
1738 S Boston Ave

Featured on the Food Network, Burn Co. is famous for their baby back ribs with Italian dressing. The combo sounds crazy, but it keeps the customers coming back.


Leon's Smoke Shack
601 S Sheridan Rd

According to reviewers of Leon's Smoke Shack, the price point is low, but the flavor couldn't be higher. If you're extra hungry, order the MEGA 911. This 50-dollar dish contains BBQ potatoes topped with 1 ½ pounds of meat.
Artsy Eats: Cherry Street Tulsa Restaurants
Interior of Roosevelt's
Roosevelt's
1551 E 15th St

Featuring a tap wall, gastropub grub and a spacious patio, Roosevelt's uses local ingredients and even has their own in-house bakery. The dark wood walls are lined with color-coded library books, bringing the otherwise dim bar to life. Regulars crave small bites like the Mahi-Mahi Tacos and the Pretzel Rolls & Beer Cheese.


SMOKE. Woodfire Grill
1542 E 15th St

SMOKE features fancy comfort food, including dishes like Bone-In Bacon, Crab Cakes & Fried Green Tomatoes and Crispy Quail Legs.
Waterfront Dining: Riverside Restaurants Tulsa
The view at Napa Flat Wood-Fired Kitchen
Blue Rose Cafe
1924 Riverside Dr

Basic bar food tastes much better when you're dining on a large riverfront patio. Music lovers should come at night to experience the best in local live music.


Napa Flats Wood-Fired Kitchen
9112 Riverside Pkwy

Enjoy California-style pizza and pasta as you overlook the Arkansas River. Napa Flats' made-from-scratch dishes are as diverse as they are delicious. House specialties include Brazos BBQ Chicken Pizza and the Poblano Mac 'N Cheese.
Fajita Fix: Mexican Restaurants in Tulsa, OK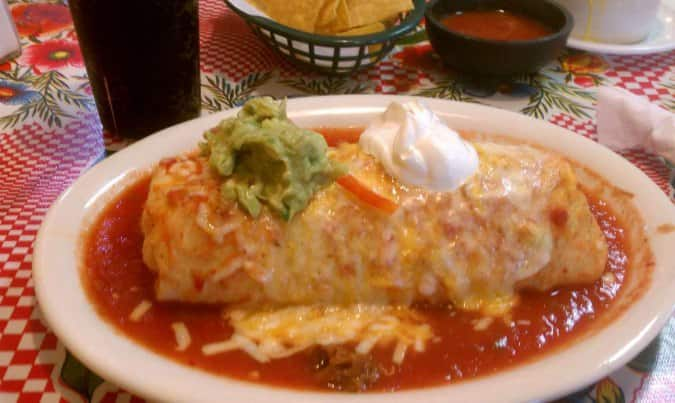 The wet burrito from El Rio Verde
Calaveras
2326 E Admiral Blvd

Grabbing a bite at Calaveras is a no-brainer—especially because its name is the Spanish word for "skull." This family-owned grill serves food native to Jalisco, Mexico. Try the Mojarra Frita—deep fried tilapia served with rice and beans.
Casa Tequila Mexican Kitchen
5001 S Harvard Ave

With thousands of Google reviews and an average rating of 4.5 out of 5, Casa Tequila is a fan favorite. Diners love their specialty drinks, especially the homemade sangria and classic Margarita. Whether you choose tacos or taquitos, you can't wrong. Come hungry, as their portions are huge!


El Rio Verde
38 N Trenton Ave

If you prefer authentic Mexican over Tex-Mex, El Rio Verde is your place. This no-frills spot is famous for their wet burritos. What makes a burrito "wet?" They drench the outside in salsa, cheese, sour cream and guacamole.
Now that you know our favorite hotspots, get out there and enjoy the Tulsa restaurant scene. Happy eating!