Indiana is becoming a hub for manufacturing and beekeeping
Indiana has been turning heads in recent days, particularly in the business world.
The capital city, Indianapolis, made it to Amazon's short list of potential locations for its next headquarters, and the state was one of six in addition to the District of Columbia that experienced significant unemployment decreases in December 2017, according to the Bureau of Labor Statistics.
Unemployment fell from 3.7 percent in November 2017 to 3.4 percent the following month. In fact, unemployment is so low, employers are having trouble finding more skilled workers to fill positions, Northwest Indiana Times reported. The problem spurred the lobbyist group Indiana Manufacturers Association to present ideas to give incentives to people who move to Indiana to take an in-demand job.
Whether that initiative will pass remains to be seen, but in the meantime, there are plenty of people moving to Indiana. Here are three reasons why it's a good time to take a job in the Crossroads of America:
Manufacturing is booming
Manufacturing jobs are on the rise in Indiana, many of them in the area of advanced manufacturing, according to Chief Executive.
Several big-name companies have a space in Indiana, including Raytheon, Rolls-Royce, Cummins and Subaru, and they all seem to be working to bolster these locations. In 2016, Rolls-Royce dedicated its largest U.S. investment in 10 years to its Indiana location – $600 million toward research and operations.
"… We've been able to get the talent we need here in Fort Wayne, Indiana, and an infrastructure that works for us in terms of power and transportation," Scott Glaze, CEO of Fort Wayne Metals, told Chief Executive. "And we can find people with mechanical aptitude here, so we're able to keep a very good cadre of employees."
Bees are buzzing
If you're looking for work outside the manufacturing space, there's a place for you in Indiana, too. Bee-related businesses have been buzzing over the past few years. Beekeepers and enthusiasts are investing in supplies and equipment to support the bee population in the state.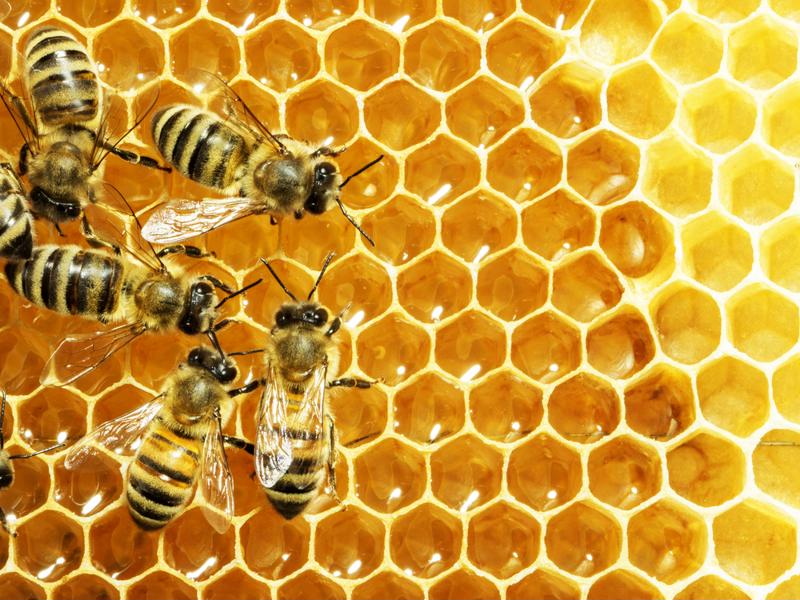 Tim Caldwell, owner of Indy Bee Supply in Indianapolis, told the Journal & Courier that more people have become interested in working with bees, whether simply by supplying a habitat for bees or by keeping bees themselves for personal or business use.
A group of recent Indiana University graduates began their bee-saving initiatives in the form of a Bloomington-based startup called The Bee Corp, Inside Indiana Business reported. Last year, the company launched a technology that monitors inter-hive temperatures to ensure it's the right environment for the queen to lay eggs. If the data collected from The Bee Corp's tiny sensors say something is amiss inside the hive, it alerts the beekeeper.
A good commute
Having a job you love isn't just about the work you do or the industry you're in. Outside factors can have a big impact on how you feel about your job – like your commute to work. Luckily for people in Indianapolis, there are few complaints of traffic congestion, and new legislation could make it even better.
According to the Center for Opportunity Urbanism, Indianapolis ranked as one of the least congested urban areas among cities that had more than 1 million residents. With an average travel time loss of just 10 percent, it beat out other major metropolitan areas, like Cincinnati, which had nearly a 15 percent loss; Atlanta, which had nearly a 25 percent loss; and Seattle, which had more than a 30 percent loss.
Travel via car isn't the only way working people get around. Indiana lawmakers recently acknowledged that the House committee moved forward with a bill that would unblock the ban on the lightrail.
The move was in large part a response to Indianapolis' status of one of Amazon's top 20 contenders for its new headquarters; the company makes clear that having a functional and practical public transportation system is a must. However, lawmakers also noted that Indianapolis' current residents would benefit from a new light rail system, too.
"The City of Indianapolis needs to have the flexibility to employ whatever we need for mass transit to meet the needs of companies that are considering moving to Indianapolis, as well as the existing residents here that are looking for a more robust system," State Rep. Justin Moed (D-Indianapolis) said, according to RTV6.
Indiana self storage options
Whether you're moving to Indiana for a new job or are making room for a new hobby like beekeeping, chances are you'll need some space to keep your things. There are several SecurCare Self Storage locations in the Indianapolis area to help with your storage needs, including 11 locations in Indianapolis, two in Avon, one in Camby, one in Zionsville and one in Westfield. So, wherever you are in this market, SecurCare has you covered! To find the storage location nearest you, check out our locator tool below: